What's new?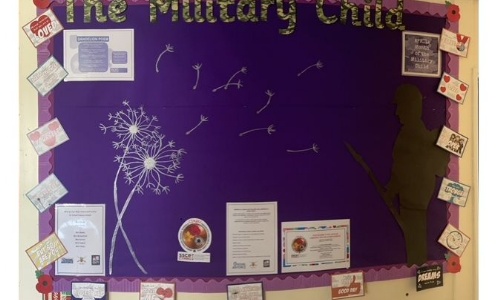 What changes have been implemented from our pupil voice session I hear you ask? Read on...
Military Associated Adults will now wear green badges on their lanyards so they are easily idenitifed
Transition booklets are being designed for pupils leaving and joining our school
QR codes will soon be seen around the building introducing our military children and their top tips
Military Buddies (Year 5 and 6 from September) will also wear green badges on their jumper so new and current children have someone to talk to during deployment that understands what they are going through
These Military Buddies will also be allocated new MOD pupils on their arrival in St Athan Primary School to help through the transitional period
Keep an eye out for more exciting things, including workshops and webinars.