Autumn 2021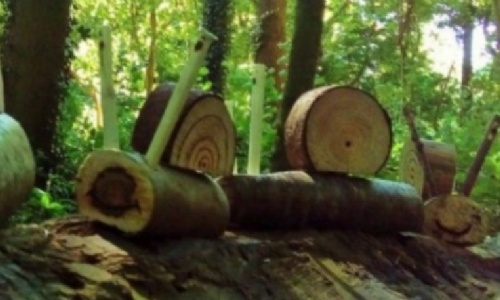 Woodland Wonders re-started the third week of September, with year 3,4 and 5 participating every other week. At last, some normality!
Year 3 enjoyed their first visit to the woods, learning all the risk assessing signs, the rules and began to risk assess for themselves. By the second part of the half-term we had even begun to do maintenance in the woods using tools. With a few sessions left until the Christmas holidays, we have a few more habitats to build and improve ready for the winter.
Year 4 continued to help with maintaining the woods and improving the pathways which were hidden by the autumn leaves. They were concerned that these would develop into a slipping hazard! In line with their class topic of celebrations, November saw the early celebration of Tree Decorating Day and Soil Day.
Year 5 enjoyed re investigating the rubbish that they had left in the woods in November 2021 and were shocked that all the materials looked the same. All are going to try to improve their recycling at home. Year 5 also had a pupil voice session for future sessions in the woods. Requests included tents for bird watching, more quiet spaces and more craft activities.